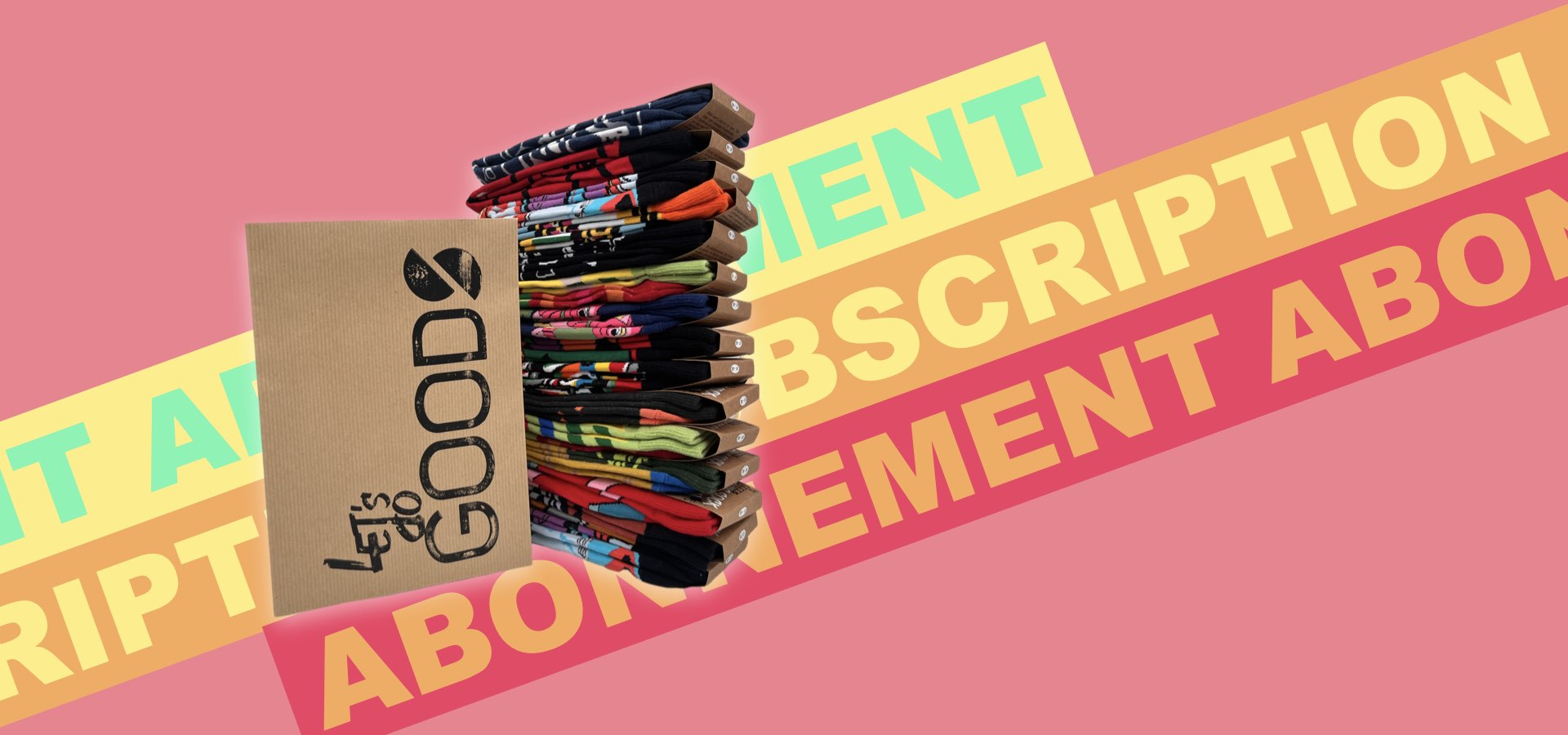 Unique socks for you, warm feet for them.
Make an impact on your socks
Unique socks for you, warm feet for them!
Subscribe to our socks with a story to tell,
and help us make socks for those in need every month.
Or gift the subscription to someone else, that's also nice :-)
1 Gekocht = 1 Gedoneerd
Elke maand dat jij abonnee bent, doneren wij een paar sokken aan de daklozen. Daarmee maak jij dus impact op je sokken :-)
A goods feeling at your feet
Every month again
Buy one - Give one
We donate socks to those in need every time you receive a sock.

Socks with a story to tell
Our socks are designed by artists with a story to tell.

Cancel anytime
No worries, just beautiful socks.


Free delivery
You save € 2.50 and the socks fit through the letterbox. Nice!
Size 36-40
Size 41-46
See how we
make the world more beautiful on socks
The socks that step in the right direction
View our story
Je eerste paar sokken ontvang je binnen 3 werkdagen. Daarna ontvang je in eerste week van iedere maand onze nieuwste sokken.
Om dit direct zelf te regelen kun je hier inloggen met je email adres en je abonnement stopzetten of pauzeren.
Inloggen
Lukt het niet? Stuur dan een mailtje naar info@letsdogoods.com en wij regelen het voor je.
Het geld voor je abonnement wordt afgeschreven op de eerste van elke maand.
Wat lief! Ja dat kan zeker.
Je vult het bezorgadres van de gelukkige ontvanger in en je eigen email adres. Voldoe je bestelling en zet hem weer stop wanneer het genoeg is. Je ontvangt maandelijks een mailtje ter herinnering.
Jazeker, sokken worden namelijk het minst gedoneerd door ons allemaal, maar zijn juist het meest nodig. Wij lossen dit probleem op door voor elk paar wat jij ontvangt, een paar sokken te doneren. Deze donatie sokken maken we in onze eigen Social Sock Factory. Zo help jij op je sokken om dit tekort op te lossen, én creeër je werkplekken voor mensen met een afstand tot de arbeidsmarkt.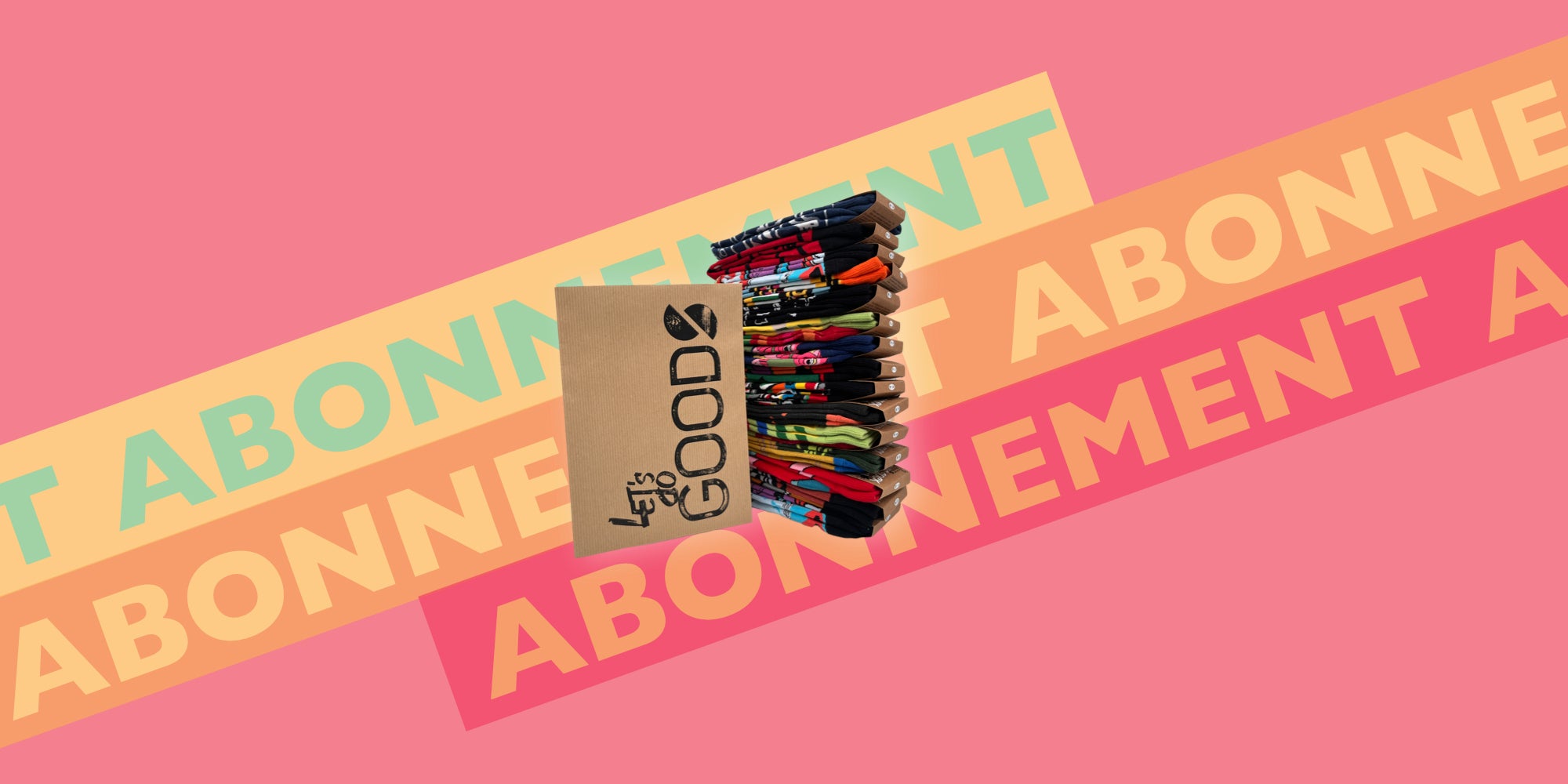 Waarom een sokken abonnement?
Ontdek de perfecte combinatie van stijl, kwaliteit én maatschappelijke betrokkenheid met ons unieke sokken abonnement. Elke maand ontvang je de leukste sokken, ontworpen door getalenteerde dakloze kunstenaars. Wij doneren elke maand een paar sokken aan de allerarmsten. Dit geeft een nieuw gevoel aan je sokken, door ze te veranderen in een uiting van kunst en steun. Zo houden we niet alleen jouw voeten warm en stijlvol, maar ook die van iemand die het nodig heeft. Flexibiliteit en controle gegarandeerd met een sokken abonnement dat altijd opzegbaar is - je zit nergens aan vast. Ervaar het plezier van maandelijks nieuwe sokken en maak tegelijkertijd een verschil. Stap over op ons sokken abonnement, waar design, gemak en gevoel samenkomen.